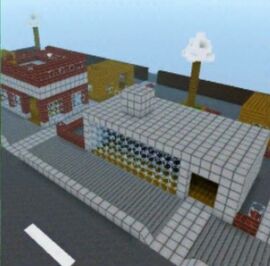 Zombie Town is the first map, released whit the initial version of the game. There are a lot of houses and buildings.
Zombies
Useful Structures

House whit Stairs: In this particular house, the player can go on the roof and shots zombies that walk around and enter in the structure.
Mini castle House: here the player can shelter from the zombie attack and reach the roof whit building a pile of blocks under his feet.
Warehouse: this is a small building where the player can shoot zombies whithout being hit.
Community content is available under
CC-BY-SA
unless otherwise noted.